Jacob Channel, senior economic analyst for LendingTree:
"Barring a major resurgence of Covid-19, we expect higher mortgage rates as well as a boost in new construction driven by improvements made in global supply chains to result in a somewhat calmer housing market in 2022. While home prices aren't showing signs of a significant decline, price growth likely won't be as drastic as it has been since the start of the pandemic. Instead, the double-digit, year-over-year, growth that we've seen in many parts of the country through 2020 and 2021, will be replaced with more manageable single-digit growth."
M. Ryan Gorman, CEO of Coldwell Banker Real Estate:
"During the tail end of 2021, foreign buyer and investor interest in U.S. real estate and mortgage assets was heightened. If that continues, demand could escalate further, hopefully coaxing more existing inventory onto the market, though new construction will likely continue to face supply chain delays. As funds from around the world seek safe, stable and valuable investment opportunities, U.S. real estate remains among the most attractive and largest asset classes for investors and families alike. With continuation of these trends, the seller's market that we've seen this year may continue into 2022."

(Excerpts taken from Forbes - Expert Predict What the Housing Market will look like.)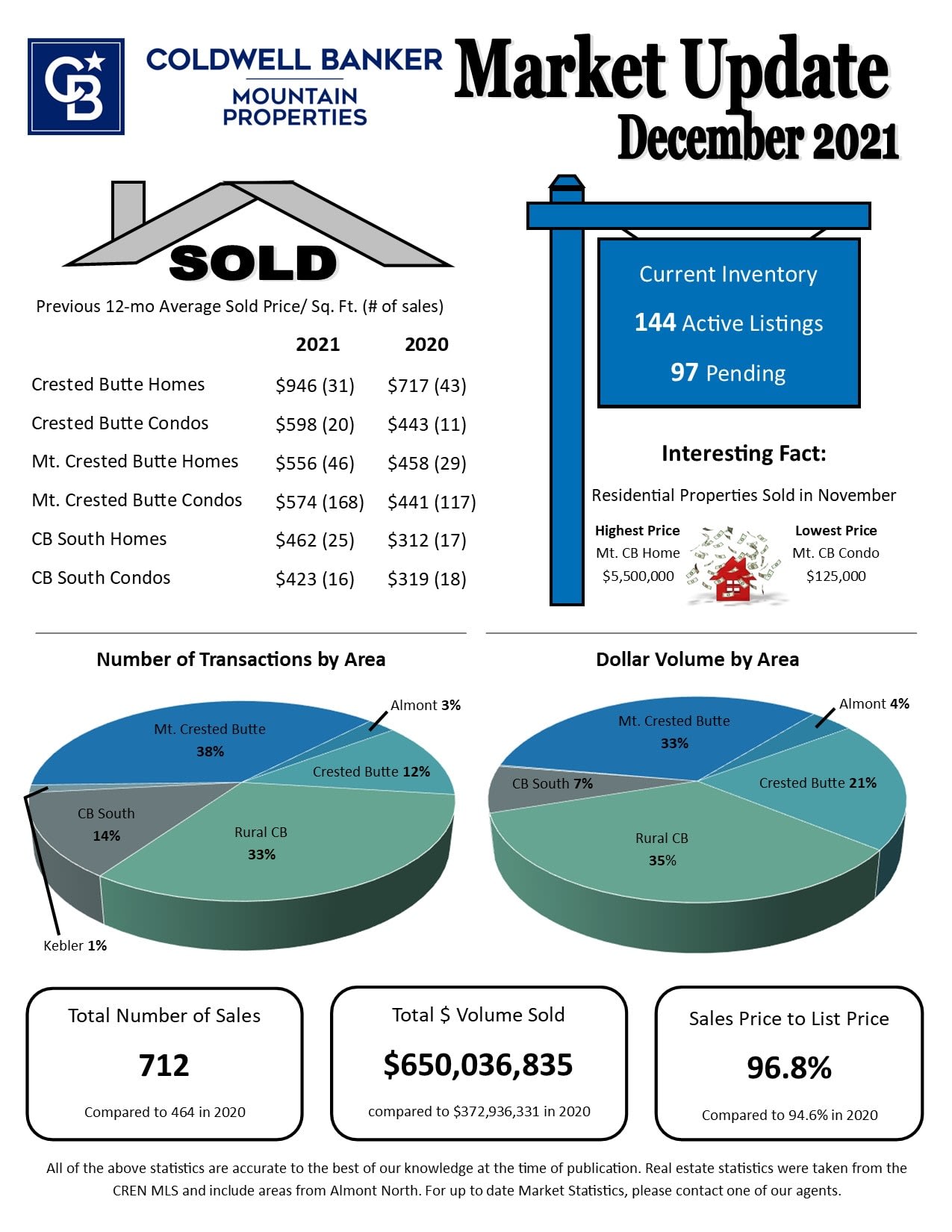 With these factors, we can expect slower but steady appreciation in Crested Butte and Surrounding areas. As we emerge from the events of the recent years and into the future, we should start to see foreign dollars buying real estate in the county. While Crested Butte isn't a historical destination for international buyers, the emergence of recent big dollar buyers and Vail Resorts coming to town could quickly change the narrative. Becoming an international destination would make this area an attractive emerging market for these buyers. We would see these buyers in the higher ranges according to a recent CNBC report and could certainly see some eye-popping sales in the next year.
This is why I take the extra step in marketing your home. With all my properties, I market not only to local and nationwide platforms to distribute information on your properties, but also to hundreds of overseas markets. It's important to take advantage of this group that has been sidelined and is seeking the safety of the US Real Estate Market. According to the most recent numbers, foreign buyers are at .3 percent, a very low number and are poised to rise as restrictions lift.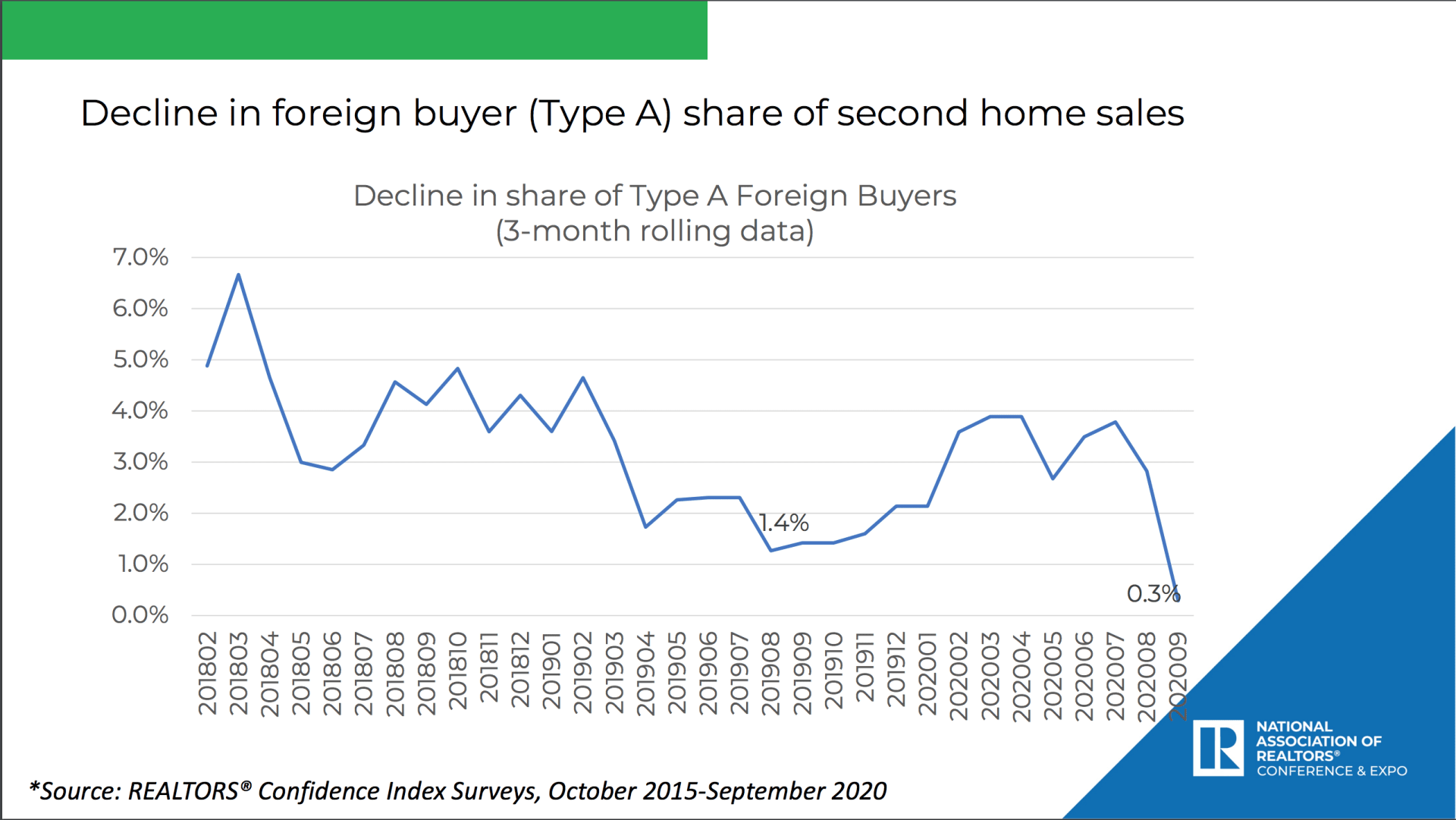 It's my duty as a professional Real Estate Agent to consider the best way to market and sell your home. I have the resources and systems to ensure that you are getting it in front of the best target market for your property. If you have any questions, please give me a call – I'd love to discuss how I can get the best price for your property.